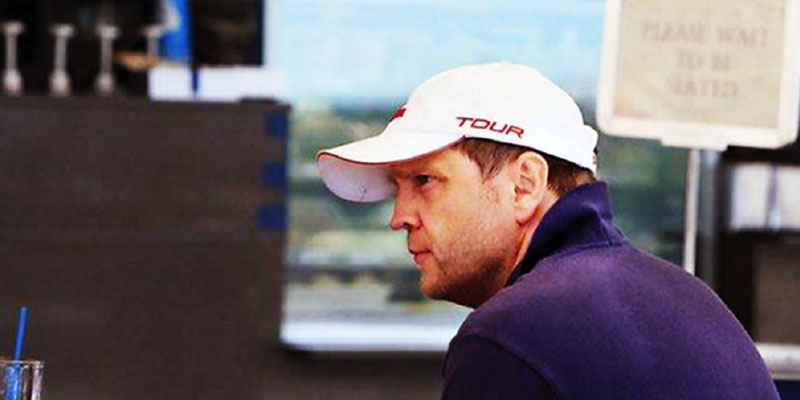 One of the most remarkable figures of today's gambling, the wealthiest and most influential, a true Man of Means, seems to be the famous Australian gambler, Zeljko Ranogajec. Listed, the total scope of his activities looks impressive:
Blackjack
Keno
Lotteries
Dog race betting
Horse race betting
Betting on other sporting events
Stock market
Art
Charity
Interestingly, Zeljko Ranogajec's net worth is not known.
Early Life
Zeljko Ranogajec was born to Croatian immigrant parents in Hobart, Australia, in 1961. They were not very well off, but the child was intelligent and gifted, so he progressed well in school. He received a scholarship from the University of Tasmania, where he studied financial banking, with a prospect of going to a law school. There were a few casinos near the university, and Ranogajec got a part-time job in one of them, Wrest Point Casino.
Blackjack Casino Days
During his breaks there, he tried his hand at blackjack and over time, became more and more successful. He started frequenting the casino, even more so because there he had met his future wife, Shelley Wilson, the casino's full-time employee.
By utilizing his high abilities in the methods of card-counting and innovating the methods with his friend David Walsh, his full-time dedication to blackjack replaced his student's job. It was a start for a once-promising white-collar, which has propelled him to become a millionaire, later a billionaire, and from 2011 on, a renowned member of the Blackjack Hall of Fame.
Although he knew the people in Wrest Point Casino and enjoyed the atmosphere there, he made too much money, and together with Walsh, he finally got banned in May 1984. He tried to play in other casinos, and he got banned from all of them.
Ranogajec was also preceded by his reputation when he got barred from Jupiters Casino on Queensland's Gold Coast on the very day it opened. Security was handed down a note about the identity of "the Joker," who was a card-counter. Eventually, he dropped out of college and made playing blackjack his career. At some point, he formed a small card-counting team from his college friends, and they frequently traveled to Las Vegas together. That tightly knit group parted ways in mourning after one of them lost his life in a car accident.
King of Keno
Still undergraduate, he transferred to the University of New South Wales in Sydney. He, his wife and his friend, David Walsh, also one of the members of the disbanded card-counting group, made ends meet there by taking gambling trips to Korea.
They kept refining their betting technique, but it was getting more and more challenging to carry the gain to Australia across borders. Finally, Ranogajec gave up this going-to-and-fro and focused on the home casinos, while trying to master any other game. After the tryouts, Keno became his new aid. And soon enough, it led to a record to remember as the world's largest keno jackpot, which was won at the North Ryde RSL Club in July 1994. It totaled 7.5 million dollars, and it reportedly took days of betting and much more input ($10 to $13 million), higher than the actual winning amount. Ranogajec tried to beat the previous keno jackpot of $4 million, won at the same club. (Just to put things into perspective, compare that to the newest record (2018), which is a few thousand short of $7.9 million.) Thanks to the scattered incentives to stimulate players, Ranogajec finished with a couple of million dollars' plus.
Although it earned him the name "King of Keno" on the front page of The Sydney Morning Herald, the record drew unfavorable attention to Ranogajec and made him turn his attention to online gambling. Here too, he was systematic in the process of picking the right site, and he decided on investing most into Betfair. Today, one-quarter to one-third of total bets placed in Australia on this website are supposedly initiated by Ranogajec himself. He is also responsible for 5–8% of Australian bookmaker Tabcorp Holdings' $10 billion annual revenue. (For example, Alan Woods was responsible for 2% of the Hong Kong Jockey Club in his days.) His share of the revenue reaches $600–800 million, plus the gain from his bets of tens of millions more with local bookmakers.
Aura Of Mystery In Mastery
Mr. Ranogajec is seen at the light of his induction into the Blackjack Hall of Fame, and that was an extraordinary occasion. He is considered to be as rare (and intimidating?) as the Loch Ness Monster, Bigfoot, or the Tasmanian Tiger, to mention the nicknames present in public.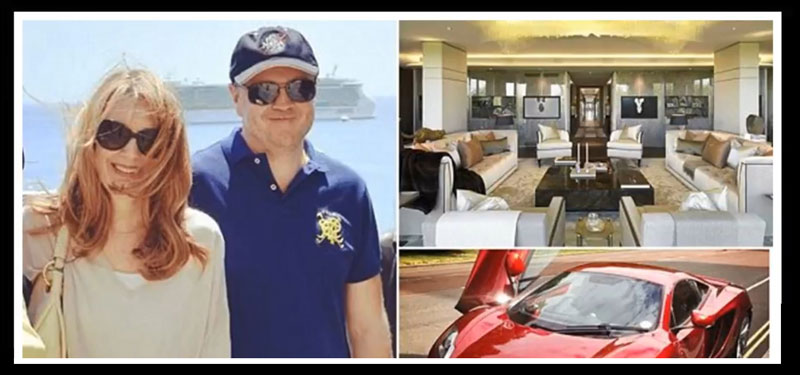 There are more rumors circulating about him than facts, owing greatly to the man's dislikes for being interviewed, by journalists at least. The Taxation Office was also asking unpleasant questions, so the public reports are pushing facts to news articles, where Ranogajec's denial is also to be witnessed. At a hearing in December 2008 at the federal magistrates' court in Sydney, he identified himself using his wife's maiden name. "My name is John Wilson, and I am an investor." It may be that the occasion left its mark there because he was suing a former associate. When his acts are called into question, it poses a philosophical question: where are the limits of doing business in the world of today? In the process, people like Zeljko Ranogajec, the gambler, become game changers.
Museum of Old and New Arts
Ranogajec and Walsh go a long way back, to the days of blackjack and keno. By the nineties they were highly accomplished, wagering millions of dollars a week on lotto, keno, horse races, and even greyhound races. The two created a unique algorithm to estimate chances of winning bets, and they wager just before the betting closes. They are still joined in a close personal relationship and business partnership, as members of the world's largest gambling syndicate, a group of 12–18 people known as the Bankroll (or Bankroll Punters Club).
David Walsh stated recently: "It's fair to argue that I built MONA to absolve myself from feeling guilty about making money without making a mark." The Museum of Old and New Arts has been this man life's dream. But the Museum is losing $8 million per year, and the annual revenue coming from the syndicate is used to cover the loss. Today it is considered to be one of the most remarkable investments in the whole state, estimated as contributing more than $100 million a year to the state's economy.
Zeljko Ranogajec landed $80 million to his best friend to set up MONA. When the Museum got in serious trouble, Ranogajec suggested to "go crazy on the Cup." The winnings at the Melbourne Cup 2009 secured the triple amount of the one needed for the Museum's maintenance. It also drew the attention of the ATO (Australian Taxation Office), once upon a time, even Walshes' employer. After a thorough survey by the Office, there was a large amount of money designated for payment. According to sources, Ranogajec was obliged to pay $60 million every month dollars for a year, but the exact amount remained publicly undisclosed. And it almost certainly provoked Ranogajec to move his headquarters elsewhere, namely, to the Isle of Man, one of the world's tax havens, in 2012.
It is known that Ranogajec has been regularly contributing to charity, millions of dollars, e.g., to Humpty Dumpty Foundation, that obtains medical equipment for children's hospitals.
Businessman
Reportedly, Ranogajec is not shy to exert his influence when he needs to push his agenda through. He appears as a regular, pleasant, easy-going guy, but he must be counting on the surprise effect of his persona veiled in mystery. "Mr. Zee" succeeded at negotiating kick-backs (rebates) from tote organizations (TAB being one of them) from all over the world, ranging from 2% to 10%. Following the basic principles of algorithms from Walsh's calculations, Ranogajec is using extremes, betting vast amounts on minimal margins. As a client with high betting stakes, Ranogajec enjoys negotiated privileges with the bookmakers. As Scott Woodward noted in his Living & Learning With The World's Biggest Punters (2009): 98 percent of bettors lose because TAB takes out 17% before the event begins. And then there is the remaining two percent of bettors, that win or break even, thanks to elaborate systems to detect the miscalculation where the odds are better than predicted by the bookmaker, in that way, outgrowing the take-out rate.
Zeljko Ranogajec's net worth is actually not known. Nonetheless, through other parameters, he has been perceived investing between a billion and three billion dollars per year in wagers, for years. And his influence may be felt in his request to refrain from publishing any details from his gambling endeavors, made to Blackjack Forum Online, which has been met so far.
Biggest Known Loss
Apparently, you have to kick-start strong and heavy, to get your chance for kick-backs. But you should always expect that sometimes the kick-start simply does not come back up. In 2005, a thoroughbred mare, Makybe Diva was on her way to win the Melbourne Cup for the third time in a row, as the first horse to accomplish that. Ranogajec had thought differently; he bet against her and lost tens of millions of dollars.
Business Expanding
Around that time, Ranogajec got the top floor in the NSW Headquarters of Tabcorp, with which he bets hundreds of millions of dollars a year. He employs just about 100 video analysts and "countless" management and administrative staff members. Most of them do not know what he looks like or even that they are working for him. Ranogajec also occupied office space in the Fox Sports building in Pyrmont, Sydney. And overseas as well.
Corporate records in the UK report that John Willson has a controlling interest in Colossus Bets. As of July 2018, Colossus Bets have joined forces with 55 race courses to run British horse racing pools. The new venture, to be called BritBet, will challenge the UK Tote and its decade-long monopoly. "World-domination is our plan, making our million-pound plus pools a leader in the sports betting and lottery market for years to come," chief executive officer Bernard Marantelli says on the Colossus website. British gambling experts assess that Colossus will take out 20 % of the pooled funds before the winnings are paid out. Zeljko has a controlling interest in there through his alter ego John Wilson.
The Joker, King of Keno, Loch Ness Monster, Mr. Zee, John Wilson are all different identities for one man who obviously counts on his evasive nature to chase various factors into the gaps between people's expectations and real facts, winning them over eventually.