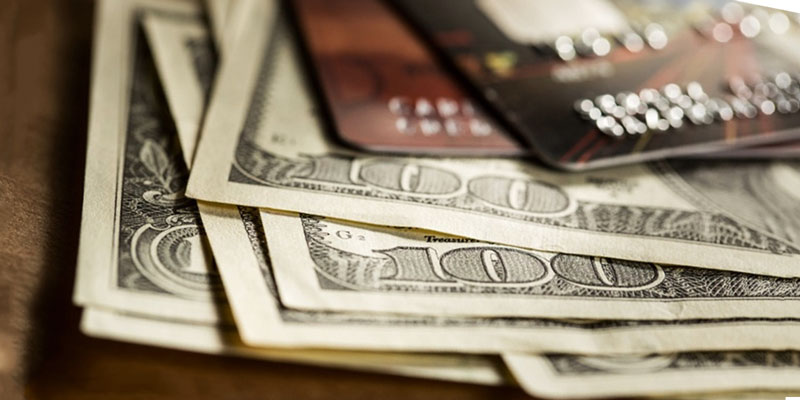 You have played, and you have won. Now comes the bittersweet struggle of withdrawing your winnings. If you are uncertain about what steps to take, we are here to offer help and guide you through the process.
All online casinos differ when it comes to the procedures they use. Still, the withdrawal process itself is universal and simple. The casinos tend to make it easy to follow these steps, and ultimately, the withdrawal procedure is fairly straightforward.
Visit the online casino you have been playing at.
  Navigate to "Cashier."
  Select the option to make a withdrawal.
  Choose your preferred banking option.
  Provide your billing information.
  Click "Withdraw."
You should not have any difficulties following these steps. However, the hard part comes afterward. You will need to wait — for how long will depend on the service you have decided to use.
Most top-rated casinos will have many withdrawal options at your disposal. Still, there will usually be more possibilities for depositing your wagers.
Check the Online Casino's Options
Before you come to the decision to start using real money and making your first deposit, be sure to thoroughly check the banking options your chosen casino offers.
One of the essential features you will need to check is the currency your casino of choice accepts. Make sure to find out whether or not your native currency is one of the options listed. If this is not the case, it will have to be converted, and the waiting period for your winnings will be prolonged.
Also, do not forget about the exchange rate as well.
When you are picking an online casino to spend time playing at, remember a few things. Besides giving you your winnings on time, any high-quality online establishment will offer a great variety of banking options.
Several of the most widely-used payment methods typically include — Visa, Mastercard, Skrill, InstaDebit, PayPal, Maestro, Neteller, Entropay, EcoPayz, bank wire transfer, and eCheck.
The speed at which you get into possession of your winnings and the amount that you can withdraw depends on the banking option you have decided to use.
Keep in mind that there might be certain restrictions on the amount you can withdraw. For example, most of the welcome bonuses come with wagering requirements. That means you can use the bonus only after having played a certain number of times or wagered a specific amount.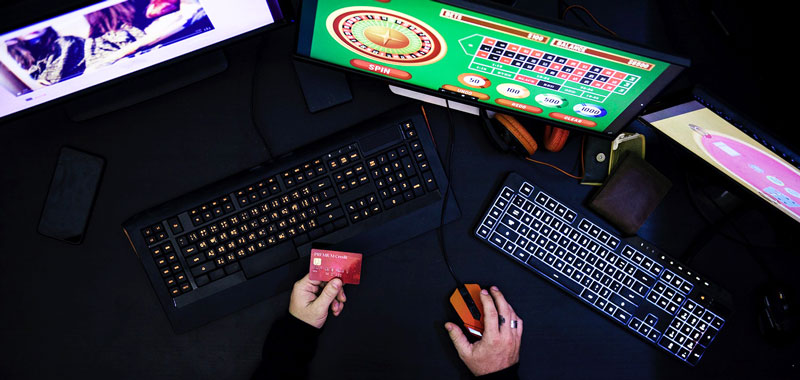 If you want to learn more details about this, make sure to carefully read the terms and conditions of your chosen casino.
Information You Will Need to Share
All online casinos need to verify that you are of age to legally gamble and that you live in an area where this activity is not illegal. Therefore, the site should prompt you to present identification in order to be allowed to play. This might be a driver's license or a passport. Some online casinos could ask you to provide a recent bank statement as a further safety measure.
Now, let's look more closely at some of the most popular banking options.
Bank Wire Transfers
A bank wire transfer is perfect for any gambler regardless of their country. If you have been using a deposit method that cannot work for withdrawals, you should look into this specific method.
Make sure that the online casino you have chosen is a trustworthy one since you will need to provide them with your banking information. The process is usually not very quick. You will need to wait from 5 to 10 business days in order to get your winnings.
Moreover, we should note that if you are a VIP member of a loyalty program, the casino might grant you shorter withdrawal times. This should work regardless of the banking method you have chosen.
Credit Cards
One of the fastest and safest ways to make a withdrawal is by using Credit Cards. The process is not complicated in the least. This is because the information you will need to provide is the same you had already given to the casino when you were making your first deposit.
The security provided by your credit card company should be enough to guarantee the safety of this method. In that manner, you should expect to see the money you have won in less than a week.
On some rare occasions, the withdrawal can be instant. However, certain conditions need to be met before this can happen.
E-Wallets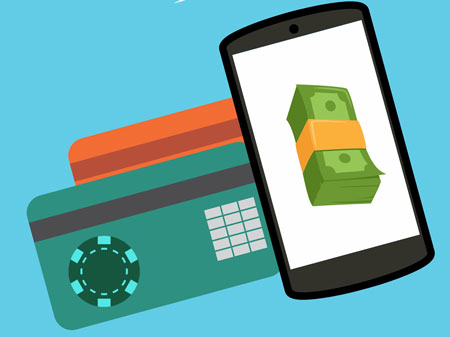 There are several online withdrawal services that allow their customers to save their money on digital accounts. Some of the most commonly used ones are PayPal, Neteller, and Skrill.  All of these services make it possible for you to transfer your winnings from an online to a bank account.
The buffering nature of an e-wallet ensures total privacy and safety since it works as a middle man between the online casino and your bank account.
You will usually have to wait about 2–3 days to receive money on your e-wallet. Afterward, there is another waiting period, no longer than a few days. When that is over, your wins will be securely transferred to your bank account.
Checks and E-Checks
Lastly, a more old-school way to get your money safely into your hands are checks. If you are someone who prefers the traditional feel of real paper in your hands, you may use physical checks. These should take several days to arrive with your winnings — a few will be needed for processing and another few days for delivery. Overall, checks work well for everyone, regardless of their technical limits.
Alternately, E-Checks function the same way as regular checks, and they are just as reliable. In addition, they are faster and can get you your money instantaneously.
Conclusion
In the past, online gambling sites could have had you waiting for weeks to withdraw your wins. When it came to efficiency and speed, online casinos could not keep up with the land-based ones.
However, that is not the case anymore. So many online casinos are offering instant cashouts, and you should take advantage of that.
So pick a top-rated casino, carefully read its terms and conditions, and decide in advance what the methods you will use for depositing and withdrawing your money will be. In the end, choose a favorite online slot and start playing as soon as you are ready for some real wins.