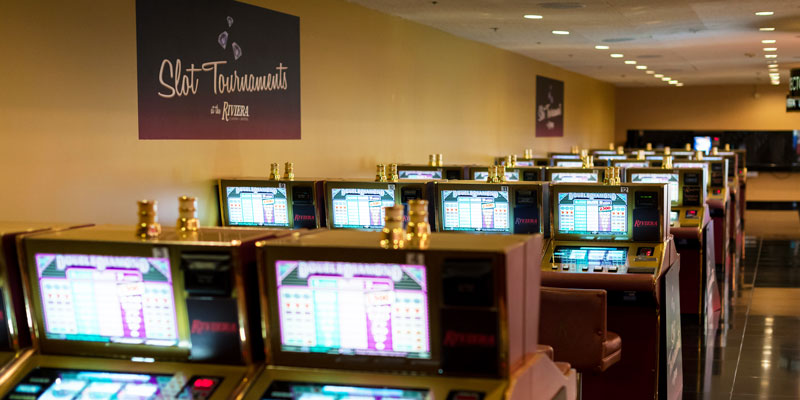 Since their first appearance at the end of the 19th century, there hasn't been a more massively popular casino game than slots. And it's no wonder, really; their appeal is easy to grasp. You've got all the thrills that come with much more complex casino games, but without any of the fuss. When you play slots, there's no thinking you have to do during the game itself. At the press of a button, you spin the reels, and you wait to see if you've won any prizes. Overall, when you've got a simple game that can still bring great excitement, you've got a recipe for success.
Lately, the popularity of slot games has spilled over to the Internet as well, especially in the past decade. In most online casinos, slots are the most often-played game. There's only one issue people sometimes have with slots — they are a game you mostly play alone. But did you know that online slot tournaments exist? These combine the social aspect slots usually lack with the fun gameplay they always provide. And if you want to know how online slot tournaments work, we'll give you the gist of it right here!
Basics of Slots Tournaments
So you want to participate in online slot machine tournaments? That's a great idea! Not only do you have a chance to win real money, but you also get to compete against other players in a game one usually plays alone. And that's why we're here to give you the basics of how slot tournaments work!
The specific format of an online slot tournament may vary based on where you're playing. Still, while things like the number of players may differ, they usually work on the same basic principles. So first and foremost — every casino member who wants to play will sign up, and they'll get a certain number of credits. Then, the tournament begins. There's a general time limit for playing. Within the tournament's run, the player who turns that starting number of credits into the biggest accumulated profit wins.
Crucially, the goal here is to spend all of the credits you got within the set amount of time. And naturally, get enough winnings to make your final credit score as high as it can be. When the time runs out, there are prize pools, which are then distributed to the participants. This is one of the key differences between various tournaments. In some, only the very top player wins a reward, while others distribute the cash and prizes among the first five, or even ten players. In some online casinos, you'll even find consolation rewards for the players at the very bottom of the ladder!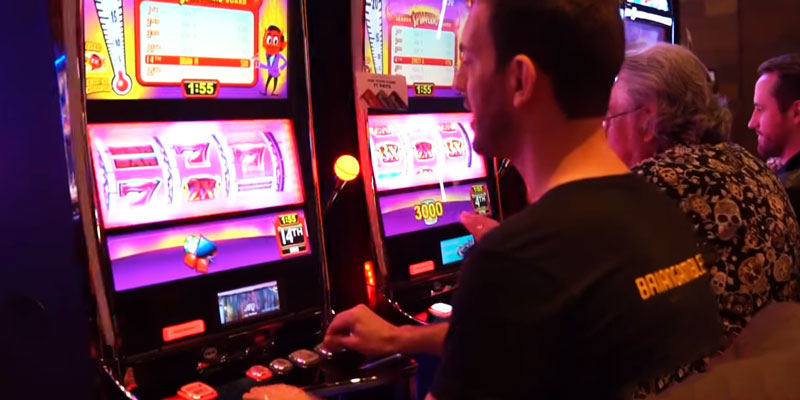 Are the Tournaments Free?
Naturally, you must be wondering — is participation in these tournaments free? And if not; how much does it cost to enter? Well, this also depends on the casino and the specific competition. There are tournaments with no entry fee. That's just one of the many ways in which casinos try to attract new players. And once people become at ease with playing slots with tournament credits, they will start spending real money as well. And you can use this policy to play slots for free if you're in it just for fun.
But if you're hoping to win some valuable prizes; bear in mind that rewards in flee slot tournaments are usually small. In many cases, these are just casino bonuses, like free spins or a deposit bonus.
On the other hand, some online casinos offer slot tournaments as a reward for their most frequent players. And that means a particular comp point requirement. But if you do decide to participate, you can turn that comp point entry fee into some good rewards.
Lastly, we've got the most straightforward option — a cash entry fee. While these tournaments weren't very popular at first since they required an initial investment from the player, they've been gaining steam in the past years. Usually, the entry fees for these are all gathered into a prize pool. After the tournament, this money is distributed to the most successful players.
Tiered Tournaments
Of course, you get how this works — the more players enter the tournament, the bigger the winnings will be in the end. Though, there is something you should know — some of these competitions function in stages that you have to pass; especially the tournaments with thousands of players and high rewards. And in most cases, only the winners in the very last round earn prizes.
However, if you find a good tournament at a reputable casino, winning huge prizes will become a reality. So what are you waiting for? Find a good competition and hit the spin button!